Learn the basics of how to access and use premium content libraries like OpenSciEd, Conceptual Academy, or Kesler Science in PocketLab Notebook
NOTE: We recently made some updates to our premium content libraries to make things easier to use. Read more about the changes below.
Video Tour: Basics of Premium Content Libraries in Notebook
Step by Step Directions
1. Accessing Your Premium Content
If you've purchased a curriculum on PocketLab Notebook from our partners at Kesler Science, Conceptual Academy, or OpenSciEd, you will access that curriculum in the side bar of the Notebook app.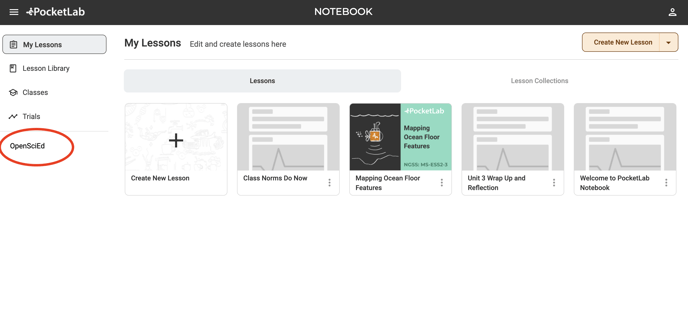 2. Select a Collection in the Content Library
Once you are viewing the library for your OpenSciEd, Kesler Science, or Conceptual Academy curriculum, you can select from a number of collections (units, chapters, or categories).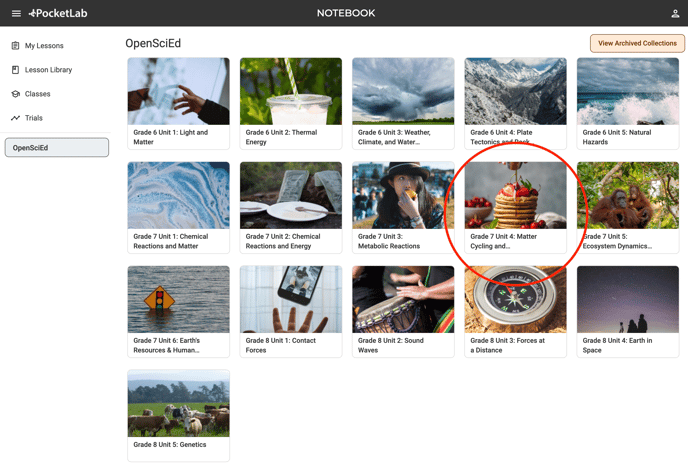 3. Open Individual Lessons from the Collection Page
In a collection page you can open up individual Notebook lessons. Some of the lessons may be organized into Modules within a collection to help you stay organized.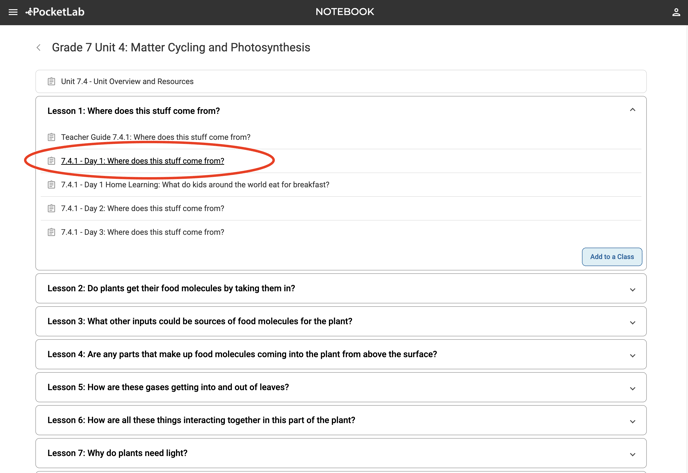 4. Review the Lesson and Assign it to a Class
After opening a lesson you can review it and assign it your class using the Assign to Class button. You'll always have access to the latest updated version of the lesson from the lesson author.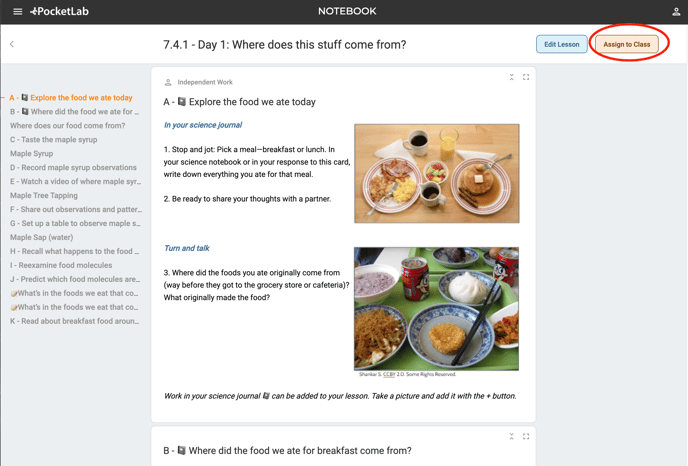 5. Make Your Own Edits Before Assigning the Lesson
Want to make a change to the lesson? Directly edit any card in the lesson, or add your own question or discussion card, drawing card, PhET simulation card, and more. Select Edit Lesson to make an editable copy.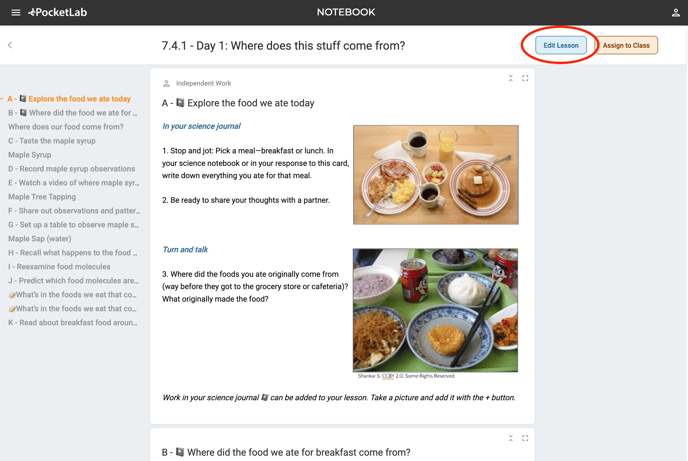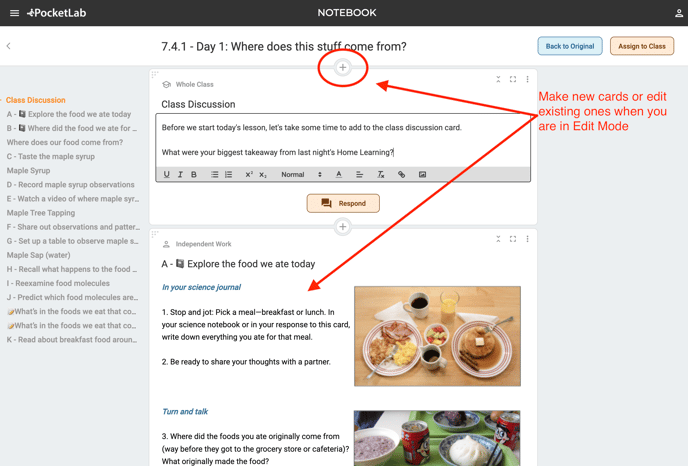 6. Select Back to Original to Go Back to the Original Copy
You can always get back to the most up to date version from the author, by selecting Back to Original. What to get back to your edits again? Select Edit Lesson again to get back to your edits.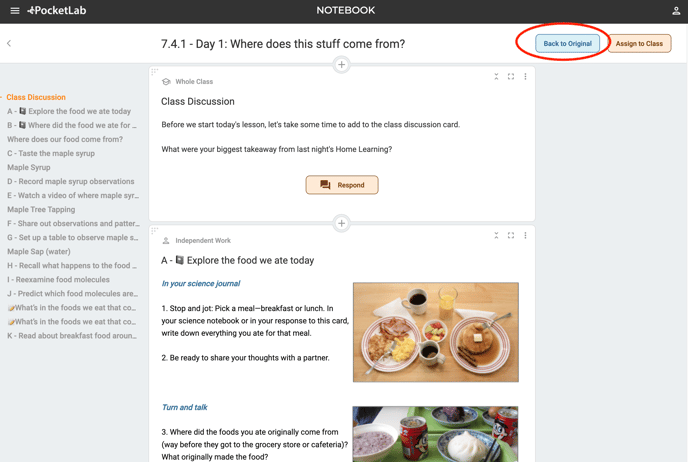 Note: If you've accessed OpenSciEd or Conceptual Academy on our old curriculum system, and you've made edits to previous lessons collections, you'll see those if you select View Archived Collections.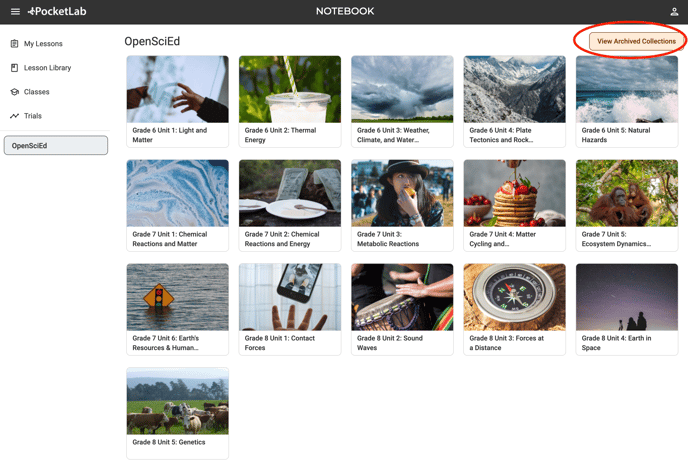 Below are Archived Collections that were edited by the user in the old curriculum system.