Sound is an important component of teaching science concepts so we have built-in collecting sound data to Notebook using your devices existing microphone.

To use this feature, open up the connection screen as if you were going to connect a PocketLab and instead of clicking the large button, use the carrot dropdown to open up some other options and select 'Use device sensors'.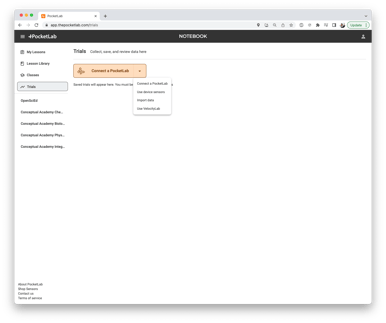 This will connect the graphing and data collection to your device (laptop, tablet, smartphone, etc) instead of a PocketLab. It will default to audio and start showing audio input right away. See the video below.